Order Flowers now for guaranteed delivery before Margaret's visitation.
Margaret Luan Reisch
Graveside service for Margaret Luan Reisch, 79, of Bridgeport, will be held at a later date. She passed away January 11, 2022 in Dallas, Texas.

Luan was born March 23, 1942 in Tonkawa, OK to Carl Edward Jansson and Margaret Ellen Pitzer Jansson. She married Warren Lee Reisch on July 21, 1960. Together they had 3 children. Margaret worked in food service while raising her family. She changed careers later in life and became a Cosmetologist. She loved gardening, fishing, camping, and especially loved spending time with her grandchildren.

She is survived by daughters, Esther Bilby and husband Jeffrey, Mary McKeever and husband Tony; sister, Barbara Scott of Ponca City, OK; seven grandchildren; numerous great grandchildren; a host of nieces, nephews and extended family. She will be greatly missed by all who knew her.

Luan is preceded in death by her parents; husband, Warren Lee Reisch; son, George Reisch; and nine siblings.
To plant memorial trees or send flowers to the family in memory of Margaret Reisch, please visit our flower store.
---
Guestbook
Luan was a wonderful lady. I passed her house the other day and thought about her.. the little house where she did hair was a good place to go for laughs and friendship. She was so nice and patient with my Mom and I will be forever grateful. I'm so sorry for your loss.
Dorothy Watson Jan 18 2022 11:57 AM
Aunt Luan was my favorite Aunt, I enjoyed our long talks, surely going to miss her and will cherish all the good memories in my heart! Lots of love and hugs to Esther and Mary💞
Brenda Peters Jan 14 2022 9:36 PM
2 photos were added for Margaret Luan Reisch
Brenda Peters Jan 14 2022 9:32 PM
It is such a fond memory thinking of how warm, inviting, and loving that family and their home was. Luan always cooked the most delicious meals and Warren was a saint. They were both so happy and both had such a delightful sense of humor. I'm so grateful for that time. They were a support system for me when I was very young and I would not have accomplished anything in life were it not for those two wonderful people. The world is a much sadder place without Luan in it.
Cindy Jan 14 2022 8:39 PM
Such a sweet lady. She always treated Zach and I like we had known her forever. She will be missed.
Kim Kendrick Jan 14 2022 8:00 PM
A photo was added for Margaret Luan Reisch
~ Jan 14 2022 12:21 PM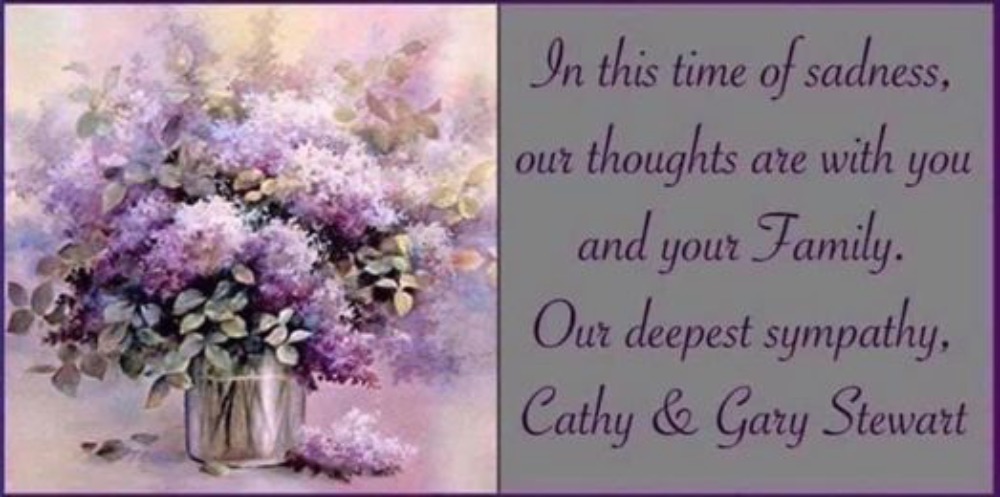 A candle was lit in memory of Margaret Reisch
Kim Jan 13 2022 2:36 PM
I ll miss her laugh and her sweet smile and always talking about her grand kids, always something funny
Teresa A Isom Jan 13 2022 2:00 PM